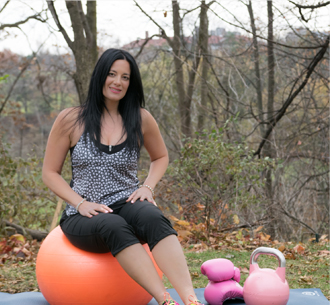 Meet Elizabeth Zemelman, RD
Elizabeth Zemelman, Registered Dietitian, holds a Bachelor's degree in Nutritional Sciences and Dietetics from McGill University and serves clients in Toronto, Thornhill, and nearby communities in Ontario. Elizabeth has demonstrated her commitment to her client's health and wellness as a professional dietitian for over 19 years.
Since 1998 Elizabeth has held a variety of clinical nutrition positions at several hospitals in such hubs as Montreal, New York City, and Toronto, working with patients of all ages and from all walks of life, with an array of varied medical conditions and wellness goals. Elizabeth has also helped corporations improve productivity among employees by providing a variety of corporate seminars, as well as counseling and educational "lunch and learn" sessions to help raise awareness about diet and nutrition among workers.
Elizabeth maintains a successful private practice in Toronto for over 13 years and, through effective coaching and motivational techniques, helps many individuals achieve their personal nutrition and health goals. Over the course of her career, Elizabeth has earned the trust and admiration of healthcare professionals and clients alike, thanks to her expertise, dedication, and professionalism.
Elizabeth's Coaching Philosophy
I am a passionate and committed Registered Dietitian helping my clients in the greater Toronto, area make better food choices and live healthier, happier lives thanks to improved nutrition and health. I love what I do and have been a professional dietitian for over 19 years, counseling children, teens, adults, and seniors alike. Thanks to this wealth of experience and many success stories over the years, I have developed an intuitive and informed understanding of what it takes to successfully motivate my clients, earning an excellent reputation in my field and seeing lives improve as a result of nutritional coaching sessions.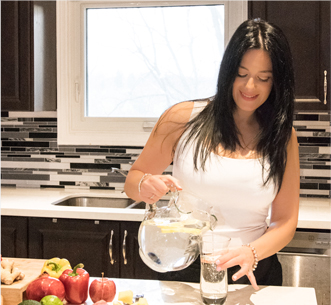 It is a fact that people feel their best when properly nourished. With this in mind, I provide expert nutrition and dietary guidance to individuals of all ages, as well as to groups and corporations, to help people embrace healthier diets and, consequently, feel and look their best. As a nutrition specialist, I evaluate and counsel clients, and provide customized nutrition plans that meet each client's specific needs. I also provide nutritional counseling and therapy that positively influence people's lives.
I believe in healthy lifestyle changes and nutritional advice that is rooted in science. I am committed to nutritious home cooking, and maintain a stockpile of healthy cookbooks and recipes, which I happily share with my clients. I stay fit by enjoying such activities as running, kick boxing, and weight training.
Customized Plans: Your health and needs take center stage
I am committed to helping you make long-term, positive changes in your lifestyle that will bring about the results you want: a healthier, stronger, and leaner body, and new healthy habits that will keep you fit for life. By providing you with dietary solutions that are easy to fit into your lifestyle, my customized nutritional plans keep your natural food preferences in mind, and are designed to be easy for you to follow and commit to. I will also provide plenty of emotional support and motivation to help you reach—and maintain—your health, nutritional, and fitness goals. Trust me to formulate a custom dietary plan for you, your family, or group, and watch your health improve as your body becomes stronger and leaner.
Long-term solutions mean long-term results
I don't believe in "quick fixes" because they only provide temporary results. I don't want to see my clients getting caught up in fad diets or weight-loss plans that promise a quick transformation. The best way to create healthy eating habits for life is slowly and gradually. My clients achieve optimal health thanks to my continued support, motivation, and advice. Regular visits also help me stay up-to-date on any changes in lifestyles or needs that affect your nutrition. Your dietary and nutrition plans may be continuously updated accordingly, to keep you in the best possible health.
If you live in Toronto, Thornhill, or neighboring communities in Ontario, and want to improve your health by losing weight or simply by improving your diet and lifestyle, contact Registered Dietitian Elizabeth Zemelman today at (416) 230-3383 to schedule your first consultation and start your journey to a healthier and happier life.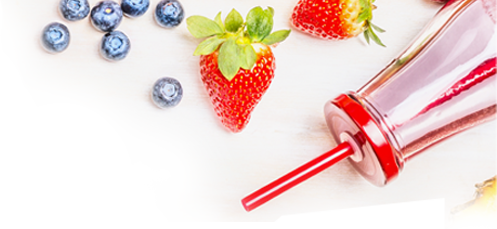 Testimonials
I find Elizabeth Zemelman to be a non-judgemental, good listener who strives to teach me how to eat a more wholesome, balanced diet consciously, intuitively, and without guilt. After having lost weight only to regain even more over the course of three restrictive fad diets, I found myself frequently binge-eating, followed by long periods of guilt and self-deprecation. My sessions with Elizabeth have helped me to positively change my relationship with food, and to forgive myself for making less than perfect choices at times. She is very knowledgeable, with a most pleasant, insightful approach, and has a way of making eating healthy seem easier than I thought it could be. The sustainable strategies I've learned from her are very helpful in challenging situations such as holiday festivities and eating out, and she continues to customize her counsel according to my needs based on my gender, age, lifestyle and health. An evolving, encouraging work in progress that I look forward to working with her on with each enlightening session.

After years of trying to lose weight on my own, I finally took my doctors advice and met with Elizabeth. I have lost over 85 lbs and counting! Through Elizabeth's guidance, I am now much healthier, happier, and stronger! I am so grateful that I now have the tools to make smarter, healthier decisions for life! And I couldn't be happier that I am not stuck in a loop of fad diets, counting calories, and guessing at what will work for me. Elizabeth has definitely set me on the right path!