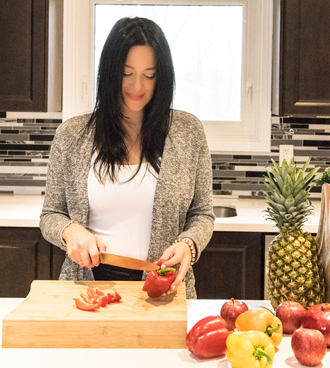 Eating properly should be easy, right? Unfortunately, it isn't. With the immense variety of foods on the market and the onslaught of nutrition information and misinformation that we are bombarded with daily, healthy eating can be downright confusing.
Some fad diets will tell you to minimize your carbohydrate intake, while others tell you to fill up on protein. Others suggest skipping meals or using meal replacement drinks, which are often full of chemicals and additives. On one diet, you may lose 20 pounds in a month, but four months later, you find you've gained 25 pounds. One day you read an article that raves about how a certain food boosts immunity to certain illnesses, and the next day you read that it's been linked to cancer in laboratory animals.
I will help you sort through the confusion by staying abreast of the latest nutrition and fitness studies and findings, and passing that knowledge on to you! In addition, I will teach you how to make healthy eating a natural part of your lifestyle, and not something that you have to grapple with.
What Does a Dietitian Do?
As a Registered Dietitian, I can provide customized nutrition and fitness plans for you, your family, your company, or a group. I offer multiple locations serving the greater Toronto area.
What is a Dietitian?
A Dietitian is a healthcare professional with a Bachelor's degree in the study of food and nutrition. A dietitian puts knowledge into practice by training in a hospital or similar setting. Many dietitians have graduate degrees as well. All dietitians must meet Public Protection standards.
What is the difference between a Dietitian and a Nutritionist?
A nutritionist is defined in the same way as a Dietitian in some provinces; however, other provinces allow those with less education and training to call themselves Nutritionists.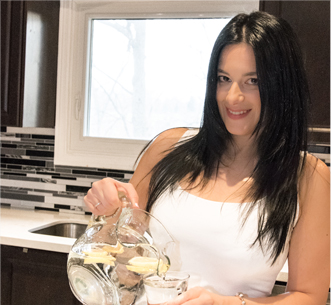 What is a Registered Dietitian?
A Registered Dietitian, typically designated as an RD, is a dietitian who meets national standards for education and training, in addition to Public Protection standards, and is regulated by provincial bodies. I am a Registered Dietitian, meaning that you will be consulting a highly trained professional who consistently meets the highest of standards.
I am committed to helping clients achieve their health, nutritional, and fitness goals by incorporating healthy habits into their routine. This means helping healthy clients stay healthy, helping those with medical conditions to manage or improve those conditions, and advising clients on ways to increase energy and vitality.
I can help you manage or improve many health concerns and medical conditions, including:
Diabetes
High blood pressure
Weight loss or gain
Overall nutrition for good health
Menopause, and osteoporosis
High cholesterol
High blood pressure
Being underweight
Vegetarian diet needs
Prenatal nutrition
Reflux disease, constipation, irritable bowel syndrome, and other gastrointestinal issues
Whether you need to manage a medical condition, lose weight, or optimize your overall health, fitness, and energy level, I can assist you by assessing your nutritional needs and developing customized dietary plans and attainable goals with you to ensure that they fit into your lifestyle. I will also support, educate, and provide motivation and encouragement over the long-term.
How can diet and nutrition help me manage health issues?
Diet and nutrition are key factors in health, and what you eat directly affects how your body feels and functions. By working with a Registered Dietitian such as myself, you will learn to incorporate the following healthy habits into your lifestyle:
How to feed your children and fussy eaters
Attain nutrition goals while eating vegetarian
Eat to maintain top athletic performance
Read nutrition labels
Eat in order to raise your nutrient levels
Maintain your current weight
Eat foods that reduce your risk factors for certain illnesses and diseases
Increase your energy levels by eating nutrient-enriched foods and exercising more
Determine what to eat when on the go
Eat properly when you are expecting a baby (or expecting to expect)
Eating well, staying active, enjoying simple pleasures, and feeling good about yourself: These are the elements of a healthy, happy life… And that is precisely what I provide for my clients in the Toronto area.
You deserve to look and feel your best. Trust in the wisdom, expertise, and guidance of Registered Dietitian Elizabeth Zemelman to help you meet your health and fitness goals. Contact our office today at (416) 230-3383 to schedule a consultation with Elizabeth.