Menu Review and Development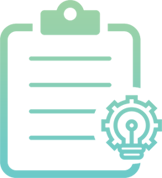 Day care centers, senior residents and Group home may benefit from this service.
If you are managing an old age home, senior's resident, group home or daycare, and have a menu that feeds many people, you may benefit from having it reviewed. Or, you may need help developing an entirely brand new menu. I have experience helping with menu development and reviews of many daycare centers and homes. I can help make sure it meets the nutritional needs of the residents or children of the establishment. I can review your menu to ensure that it is well balanced and nutritionally adequate. If it needs changes, then I will make the appropriate recommendations.
When developing an entirely brand new menu, I ensure it is
healthy
balanced
meets nutritional needs
easy to follow
has variety and is not repetitive
appealing to the taste buds
Recipe Analysis and Development
With people wanting to be healthier, many of them want to know what is in their restaurant foods. If you are a restaurant owner, it may give you an edge over other eateries to let your clients be aware of the nutritional content of their meal. Restaurant goers are definitely more health conscious than they've ever been and would appreciate nutritional information. I can provide you with a detailed analysis of your recipes. With many years of experience cooking healthy foods, I can also help you make healthier versions of your current recipes or create recipes for you.
If your company is located in or near Toronto, Thornhill, Richmond Hill, or the GTA, feel free to contact Elizabeth Zemelman, Registered Dietitian at (416) 230-3383 to discuss how you can improve or develop your menu or recipes.