Supermarket Tours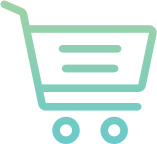 Why consider a Supermarket Tour?
Grocery shopping is an integral and essential component of eating healthy. If you buy and stock more nutritious food, you will naturally eat healthier, as the right foods will be available to you when you get hungry, reducing the impulse to reach for less healthy alternatives. For this reason, I provide Supermarket Tours that offer an opportunity to learn how to stock your kitchen with healthy options. These tours can be customized for individuals or groups.
What is covered during a Supermarket Tour?
You will be surprised at what you can gain from such a tour! You will learn how to:
Quickly and accurately read and interpret nutrition and ingredients labels
Select healthier versions of "junk" food
Skip over poor food categories
Interpret health claims
Discover which food categories are the most nutritious
Learn to make the healthiest choices for you and your family
Pay attention to serving size, servings per item, and the number of calories per serving
Compare similar products and buy the one with the highest nutrition density
Stock up on healthy basics at home to encourage healthy eating habits.

To schedule an educational and entertaining Supermarket Tour for yourself, your family, your group, or your employees, contact Elizabeth Zemelman (416) 230-3383, serving residents of Toronto, Thornhill, and nearby vicinities in the GTA.