Health Education Seminars and Group Courses in Toronto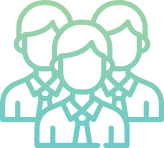 What are Health Education Seminars?
Health education seminars and group courses are educational activities that educate groups, be it family members, friends, or company employees. This can help them make healthier choices with regard to nutrition, and incorporate these positive changes into their lifestyles so they become a natural part of their daily routine. These seminars may be provided at the location of your choice. I can put together a seminar that would suit the needs of you and your group. I can also provide day care employees nutrition education on various topics. Some seminar topics for your group, family or daycare include:
Lowering cholesterol
Healthy, tasty recipes
Reading nutrition labels
How to eat when traveling or in a rush
Healthy Cooking
Illness and disease prevention
Managing medical conditions
How to feed kids a healthy diet.
Help those in your family, group, or company to eat healthier and learn the skills to live a healthier lifestyle! If you live in Thornhill, Toronto, or nearby areas in the GTA, call (416) 230-3383 today to schedule a consultation with Elizabeth Zemelman, Registered Dietitian.