Asian Buddha Bowl Recipe
May 5, 2020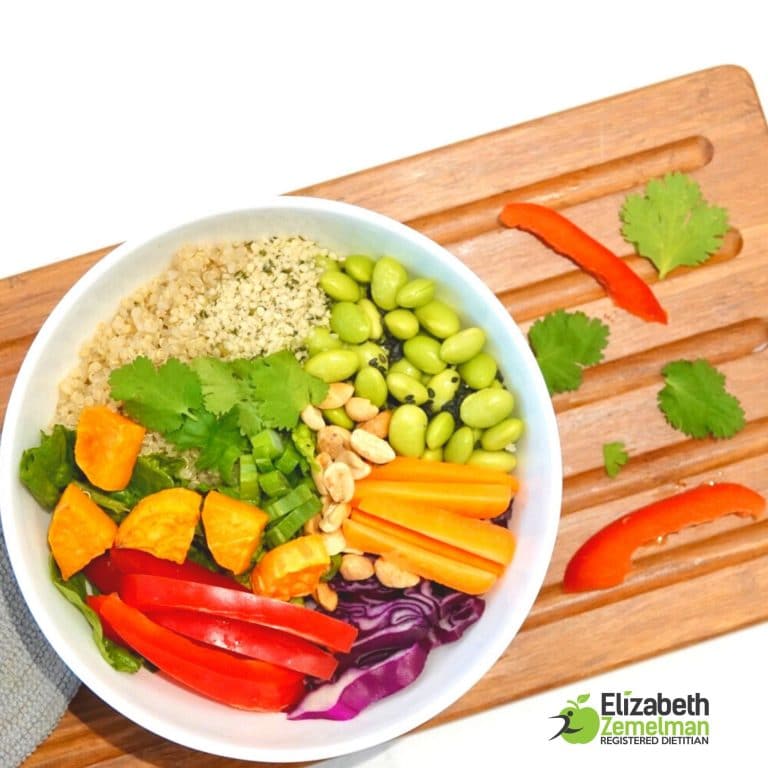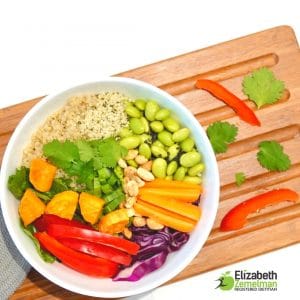 These Buddha Bowls are easy to prepare, healthy, and delicious!  This perfect combination of whole grains, lean protein, and fats will tantalize your taste buds! After perfecting this combination, you can try different combinations of whole grains, plant proteins, and fats.

Asian Buddha Bowl Recipe
Print
Servings
Buddha Bowl serves 1. Dressing makes about 1 cup.
Ingredients
1/2 cup quinoa, cooked
1/2 cup edamame beans, cooked
3 cups spinach, chopped
1/4 cup roasted squash, cubed
1/2 cup red pepper, chopped
1/4 cup carrot, shredded
1/4 cup red cabbage, shredded
3 TBSP cilantro, chopped
1 TBSP crushed peanuts
1 TBSP green onion, chopped
1 TBSP hemp seed
Asian Dressing (Makes about 1 cup)
1/4 cup rice vinegar
3 TBSP olive oil
3 TBSP peanut butter
3 TBSP honey
1 TBSP tahini
1 TBSP soy sauce
1 TBSP toasted sesame oil
1 TBSP minced ginger
1 clove garlic, crushed
1/2 tsp salt
1/2 tsp chili flakes
Instructions
For Buddha Bowl: Combine all ingredients for the Buddha bowl. Combine all ingredients for the dressing and mix to combine. Add dressing to Buddha bowl. Enjoy! Please note: The Buddha bowl recipe serves 1. The dressing is a big batch that makes 1 cup. You can make a big batch of dressing and use it as needed. The dressing should keep for about 4-5 days.