Asian Cabbage Salad
December 8, 2017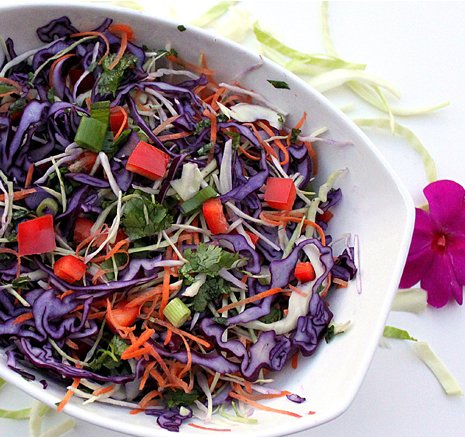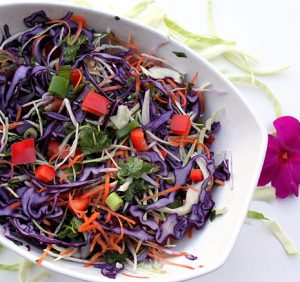 This cabbage salad is easy to prepare using a food processor. It's a great dose of Vitamin A, C,K and phytochemicals.

Asian Cabbage Salad
Print
Ingredients
2 cups Red Cabbage, shredded
2 cups Green Cabbage, shredded
2 medium sized carrots, julienned
1 red pepper, chopped small
3 green onions, chopped
½ cup cilantro, chopped
¼ cup toasted Sunflower seeds
Dressing
½ cup Rice vinegar
2 Tbsp Honey
1 Tsp Sesame oil
½ Tsp Salt
Instructions
Using a food processor, fitted with a slicing blade, process the red cabbage and the green cabbage.
Using the julienne blade, julienne the carrots.
Chop the rest of the ingredients and combine in a bowl.
Combine ingredients for dressing. Toss Salad with dressing and top with toasted sunflower seeds.