Lemon Garlic Chicken Breasts
December 15, 2017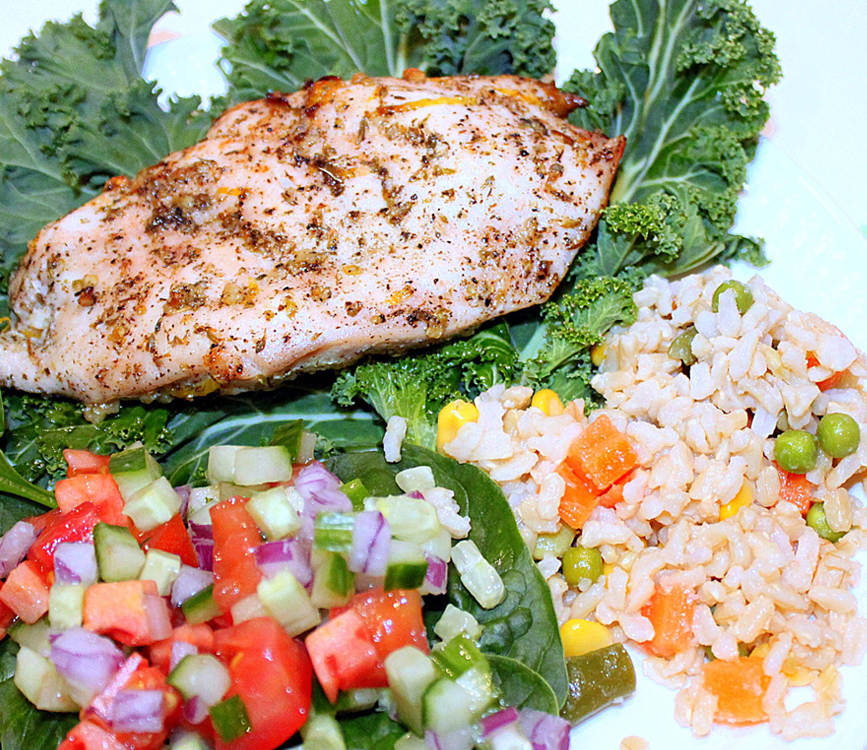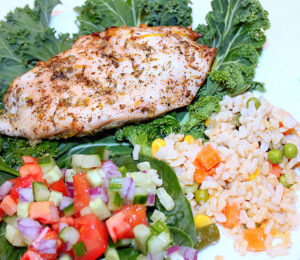 This recipe is a very easy, delicious and healthy weekday meal.

Lemon Garlic Chicken Breasts
Print
Prep Time
15 minutes (plus margination time)
Ingredients
5 skinless boneless chicken breasts
3 Tbsp avocado oil (or oil of your choice)
3 cloves garlic, minced
1 tsp kosher salt
½ tsp pepper
Zest of 1 lemon
1 tsp dried oregano
1 tsp dried thyme
Instructions
Remove excess fat from chicken. Place chicken in plastic bag
2. Combine ingredients for marinade. Pour over chicken in plastic bag. Let marinate for 30 minutes, or up to 24 hours in the refrigerator
Preheat oven to 400 F. Bake chicken uncovered for 18 to 20 minutes, or until juices run clear when pierced with a fork.