Lemon Scones with Maple Glaze
May 17, 2021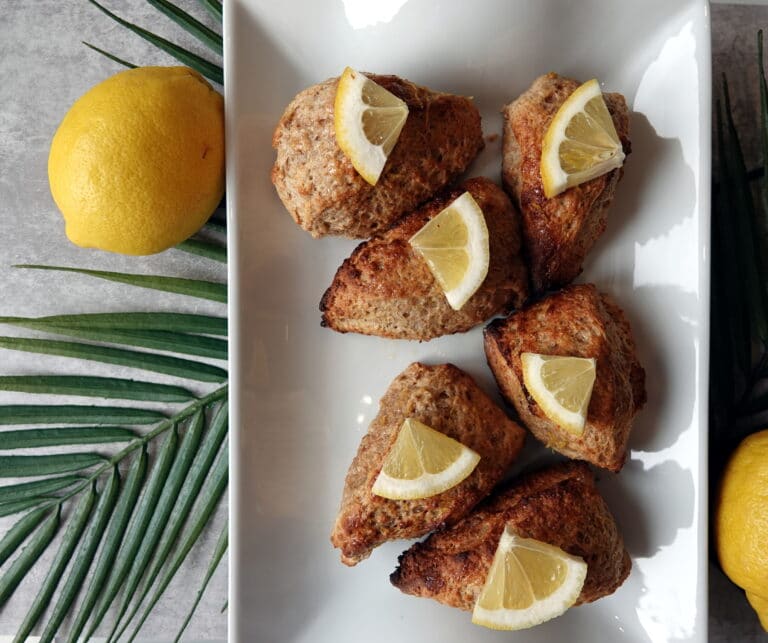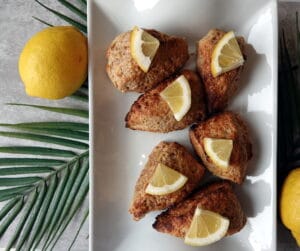 These butter free, low added sugar, whole grain scones are delicious!  I love to include these on a weekend morning brunch.  Bonus: they are so easy to whip up!

Lemon Scones with Maple Glaze
Print
Ingredients
2 Cups spelt or whole wheat flour (you can substitute with whole wheat flour or part white flour)
1 Tsp Salt
3 Tbsp Honey
1 Egg
½ Cup Milk
1 Tbsp Baking Powder
1 Tbsp Lemon zest
3 Tbsp Oil



Maple Glaze

2 Tbsp Coconut oil
2 Tbsp Maple Syrup
1 Tsp Lemon Zest
pinch of salt
Instructions
1. Mix the flour, baking powder and salt in a bowl. (That is, all dry ingredients).
2. In another bowl mix the liquid ingredients; in this case they would be milk, egg, oil, honey and lemon zest. (When they are mixed, remove a tablespoon and reserve as this will help us to glaze them before baking)
.
3. Little by little incorporate the mixture of liquids into the mixture of dry ingredients until they are mixed well until they form a mass. (If the mixture still looks very liquid or sticky, use flour until it is a compact dough).
4. Work dough into a ball. Press into an 8-inch disc. With a sharp knife, cut into 8 wedges. Place scones 3 inches apart on a lined baking sheet.
5. Glaze the scones with the tablespoon of the reserved liquid ingredients, Bake at 425 ° F for approximately 10 minutes or until golden brown. While scones are baking, prepare maple glaze.



Maple Glaze

1. Combine all ingredients of glaze and mix well. Pour glaze on hot scones.