Miso Barley Salad
April 15, 2021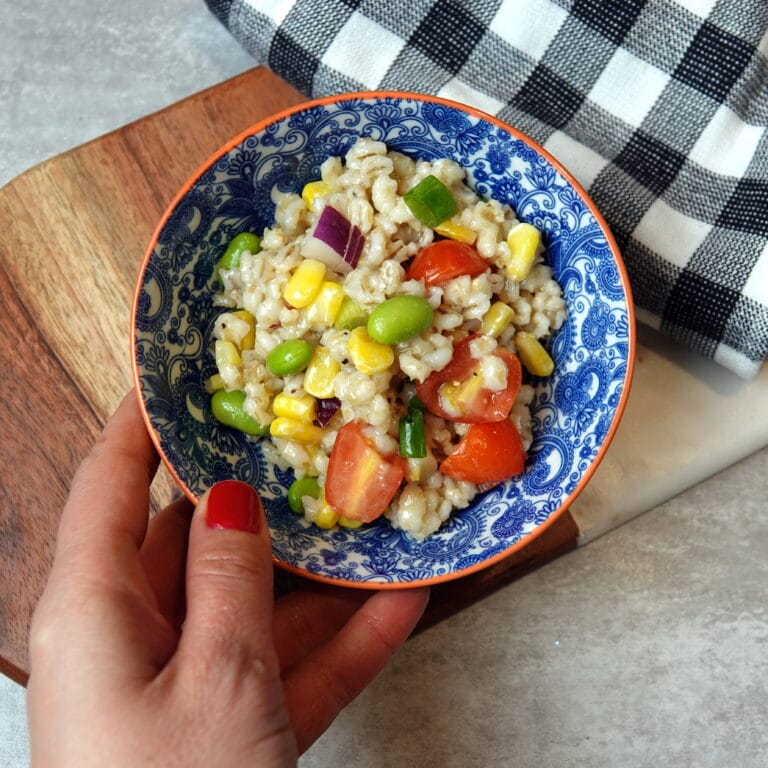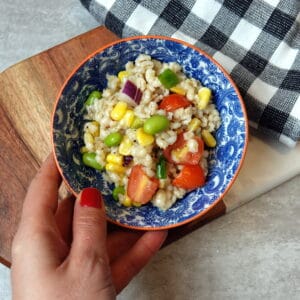 There are so many ways to incorporate whole grains in your diet.  Barely is often used in soups, however, equally as delicious eaten as a side dish!  The miso dressing in this salad is a great way to jazz up this dish!

Ingredients
1 cup uncooked barley
1.5 cups corn ( can use frozen)
1-2 tsp date sugar, or brown sugar
3/4 cup tomato, chopped
1 cup edamame beans, cooked
1/2 cup red onion, chopped
3 green onions, chopped



DRESSING

1/3 cup olive oil
5 tbsp rice vinegar
2 tbsp miso paste
1 clove garlic, minced
1 tbsp honey
1 red chili, diced small
salt and pepper to taste
Instructions
1. Cool barley according to package directions. Drain and cool.
2. Add a tsp of olive oil to pan, and cook corn with date sugar or brown sugar until caramelized. Set aside.
3. Prepare dressing by combining all dressing ingredients and shake or mix well.
4. Combine barley with corn and remainder of salad ingredients. Add dressing. Mix well. Enjoy !