Quinoa Lentil Salad
February 12, 2021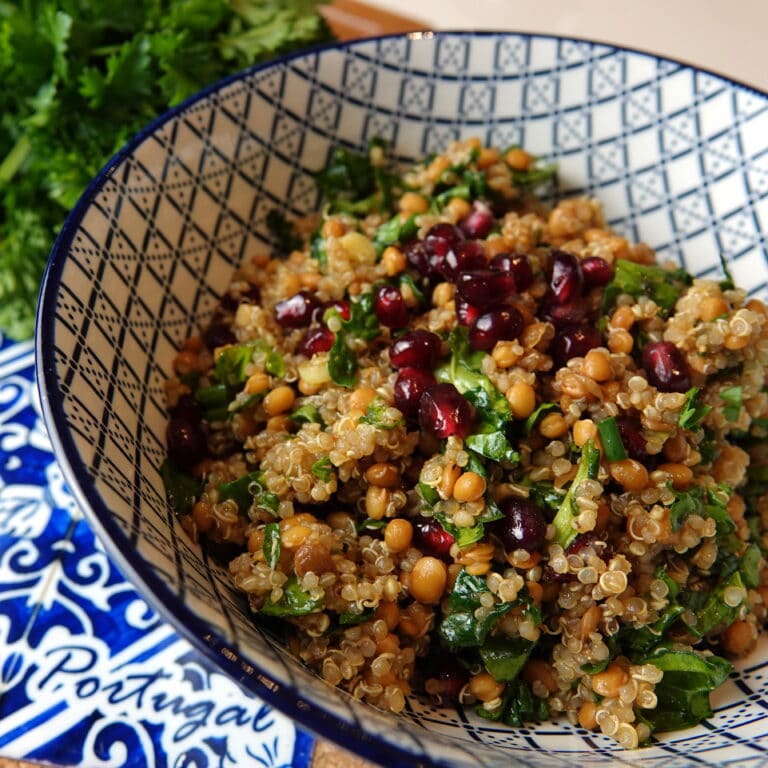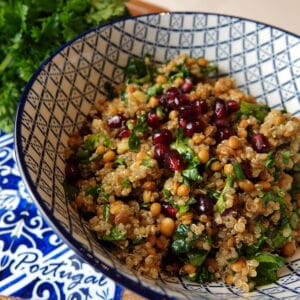 This salad is easy to make and delicious!  The pomegranates add a tiny burst of  sweet, juicy flavour with every bite!

Quinoa Lentil Salad
Print
Ingredients
1 cup quinoa, uncooked
1 can lentils, rinsed
3 -4 cups chopped spinach
3 green onions, chopped
1/2 cup pomegranate arils
1/3 cup dried cranberries
2 TBSP parsley, chopped
DRESSING
1/4 cup extra virgin olive oil
1/4 cup balsamic vinegar
1 clove garlic, chopped
3 TBSP maple syrup
1/2 tsp salt
pepper, to taste
Instructions
1. Cook quinoa according to package directions. Let cool down.
2. Add all ingredients to the bowl, including quinoa.
3. Combine ingredients for dressing in small bowl. Add to salad (you don't need to use all the dressing). Toss well and serve.