Ruby Smoothie Bowl
December 4, 2018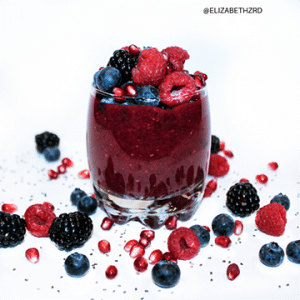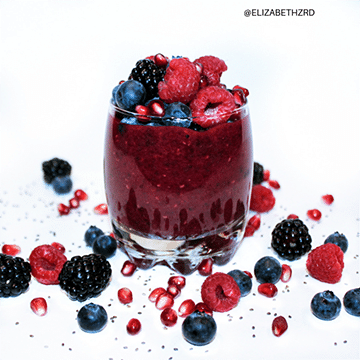 This smoothie bowl contains omega 3 fats, a great source of folate, as well as a good source of fiber and potassium and an abundant amount of antioxidants!
Did you know that beets may improve athletic performance, and lower blood pressure, and increase blood flow? This is due to their natural source of nitrates, which are converted to nitric oxide. Nitric oxide is a vasodilator, allowing increased blood flow throughout the body in turn lowering blood pressure,  and benefiting athletes.

Ingredients
5 ice cubes
1/2 cup milk (of your choice)
1 frozen banana, ripe
3 TBSP chia seeds
1 cup frozen raspberries
1 small beet, peeled
2 tsp honey
1/2 tsp vanilla extract
1 tsp maple syrup
Instructions
Blend all ingredients in a high speed blender until smooth and thickened. Top with toppings of your choice ( sliced banana, berries, granola, hemp seed...). Enjoy!