Summer Harvest Salad
February 26, 2021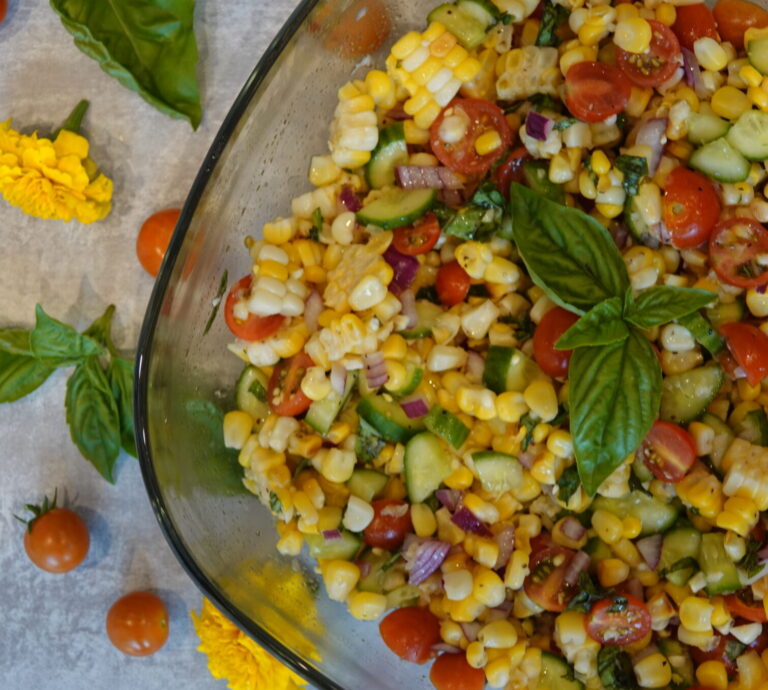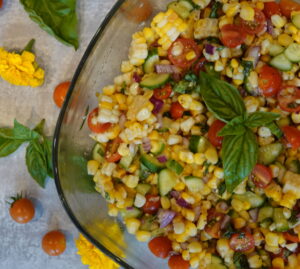 I created this salad over the summer when I had an abundance of fresh cherry tomatoes and basil growing in my garden!  My family loved it and devoured it each time I put it on the table!  It's an easy and delicious recipe.

Summer Harvest Salad
Print
Ingredients
4 cups grilled corn, or frozen corn
1 cup cherry tomatoes, halved
1 cup cucumber, diced
1/4-1/2 cup red onion, diced small
handful fresh basil, chopped
juice of half a lemon
2 cloves garlic, crushed
4 TBSP extra virgin olive oil
1/2 tsp salt 1/8 tsp pepper
Instructions
Cut corn kernels off cob. If using frozen corn, place corn in a pan and sauté with 2 tsp olive oil until slightly golden. Let cool
Combine corn with remaining ingredients in bowl. Combine. Serve !