Twisted Lemon Smoothie
December 15, 2017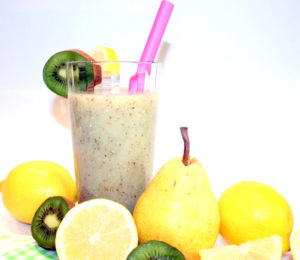 A refreshing smoothie for a hot summer day. A twist on lemonade with the lemony flavor!

Twisted Lemon Smoothie
Print
Ingredients
2/3 cup coconut water
1 ripe pear, peeled
1 ripe kiwi, peeled
Zest of 1 lemon
3 ice cubes
1 tsp chia seed
Instructions
Combine all ingredients in a high speed blender and blend for 20 seconds and enjoy!